See you Next Year!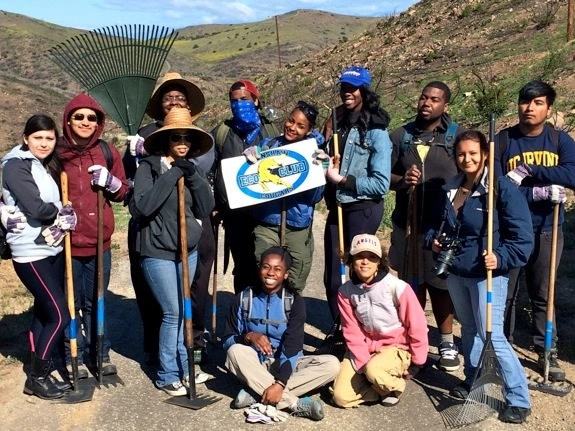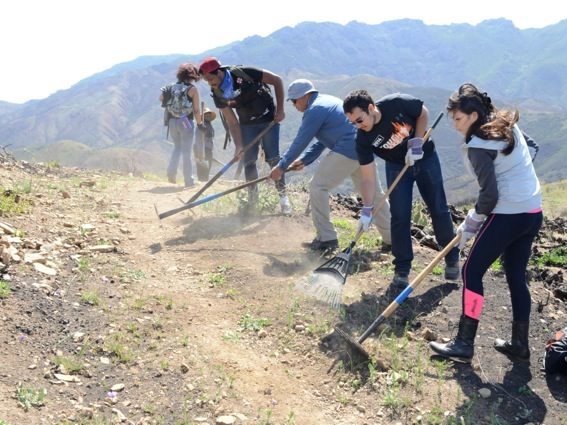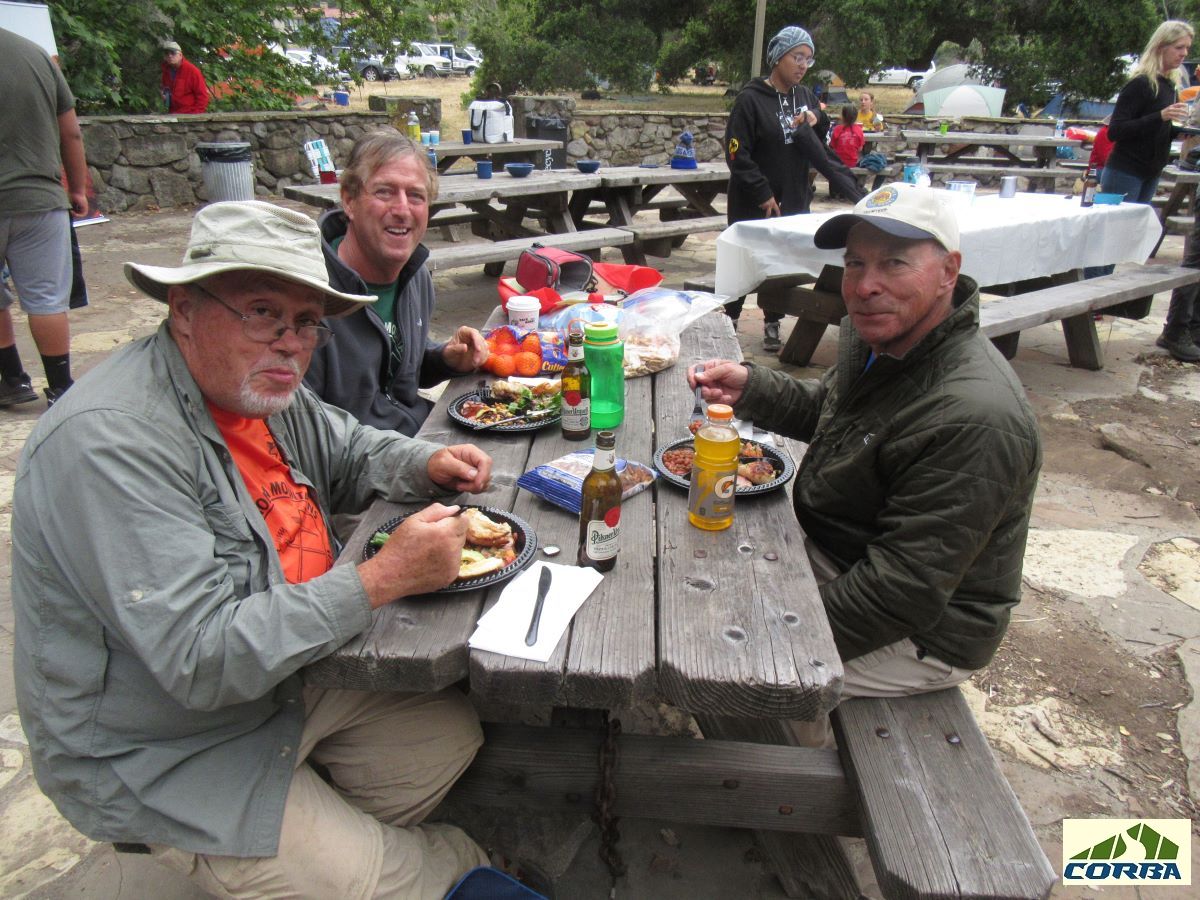 All Volunteers Welcome!
Work Saturday or Sunday or BOTH! Camp Friday and Saturday. We caravan to campsite - Friday - NO trail work scheduled.
No trail work experience needed!
There is a fun job for everyone!
Help improve trails and parks for all of us to enjoy!
For the safety of people and dogs - No Dogs, Please!
Registration Link will appear here when registration is open in February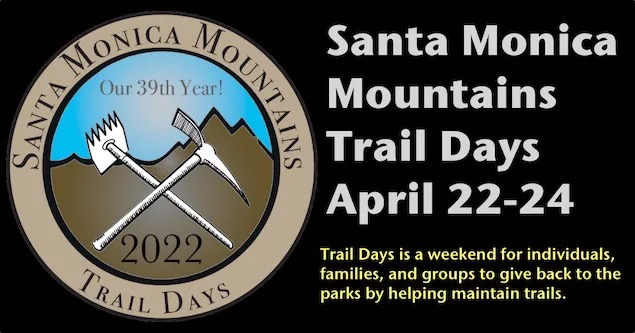 COVID-19 Policy
Proof of vaccination is Required (State Park Policy for volunteers) and must be provided. State Parks Covid policy: All volunteers age 12 and older must be fully vaccinated. Vaccination records will checked at the escort assembly site. Please don't forget your documentation. Anyone without proof of vaccination will not be allowed to participate
Trail Days is a weekend for individuals, families, and groups to give back to the parks by helping maintain trails. Partners for this event include California State Parks National Park Service, Santa Monica Mountains Trails Council, CORBA, and Santa Monica Mountains Task Force of Sierra Club.
Trails likely to be worked during Trail Days:
Upper Sycamore to Danielson Fire Road
Blue Canyon BBT - Chamberlain Trail
Wood Canyon Vista, BBT
Guadalasca Trail
Our Generous Sponsors
A special shout out to four of our hardworking Trail Crew Leaders who have provided raffle prizes or monetary donations: Don Brusselars, Dave Edwards, Anne M. Russell and George Sherman. Many, many thanks to Dave Edwards and the numerous people who collect recyclable bottles and cans throughout the year to generate substantial cash toward purchasing raffle items!
How does free camping at the Danielson Ranch in Point Mugu State Park, a barbecue dinner, coffee & bagels in the mornings and the chance to win one of a few dozen raffle prizes - in exchange for some much needed work on our trails, sound? We could sure use your help! Come work with us for a day or two. We have been gathering together in April as hikers, runners and cyclists to work on the trails we love and use since 1981. We have crew leaders from the Trails Council, the Sierra Club Task Force and CORBA to teach you the basics of trail work (if needed) and then guide you as we work on several different trails in the park. The recent rains have provided ample opportunity to repair stream crossings and washed out sections of the trail. In some areas you might be building or clearing drains. Working on trails is good exercise and many of us find it enjoyable. When the weekend is over, your trails are in better shape and we all benefit. If we have done our job right, you may start thinking about coming back out to work with us!