Santa Monica Mountains Trails Council Plants Resource Page
Plant of the Month - Fern-Leaf Phacelia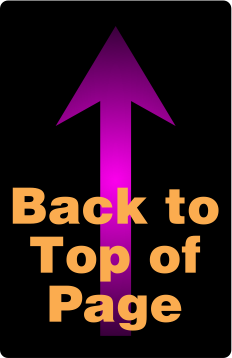 Plant Description
| | |
| --- | --- |
| Common Name(s): | Fern-Leaf Phacelia |
| Scientific Name: | Phacelia distans |
| Family: | Boraginaceae (Borage) |
| Plant Type: | Annual |
| Size: | up to 30 inches |
| Habitat: | dry slopes in Oak Woodland and Coastal Sage |
| Blooms: | March to June |
| Fire Response: | Fire Follower |
Fern-Leaf Phacelia is a many-branching annual which blooms from March to June. It grows in dry places and, like other Phacelias, is quick to reestablish after a fire. The foliage, as its name implies, resembles that of ferns, with pinnately divided oblong leaves in a lush green color. Leaves and stems are hairy. Flowers unfold from a coil and are about an half-inch in diameter. Their color ranges from lavendar to a deep blue-violet. They have 5 petals and 5 stamens, with the stamens not extruding much beyond the petals.
The genus name Phacelia is a Greek term meaning "cluster", referring to the crowded flower spikes found in many plants in this genus. The species name distans means the stamens are spaced apart from each other. A related species, Phacelia tanacetifolia, looks similar but can be distinguished by much longer extruding stamens than Phacelia distans.
Contributed by Liz Baumann
Other Featured Plants in the Boraginaceae (Borage) Family: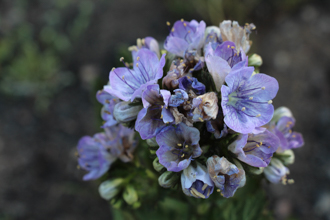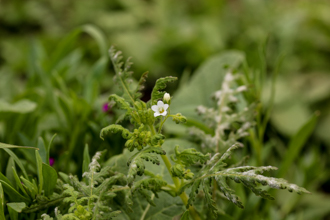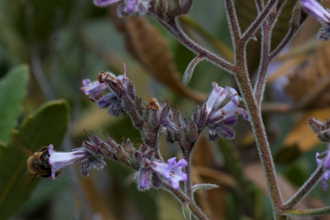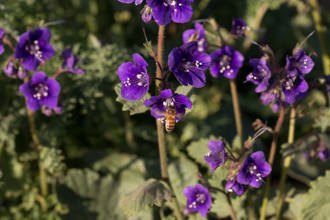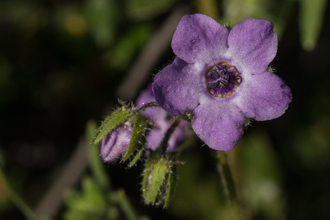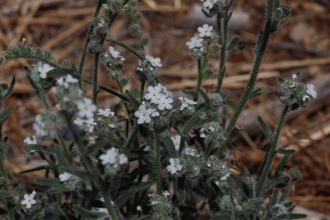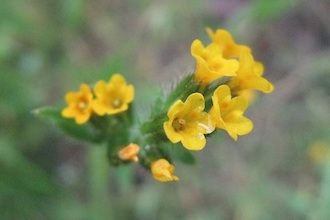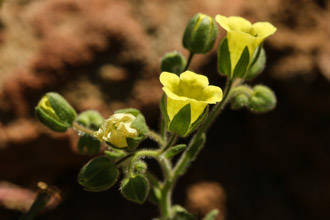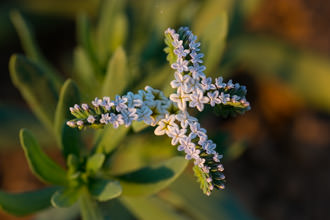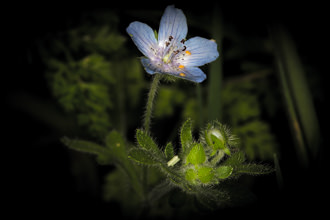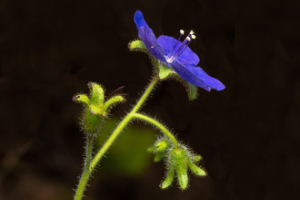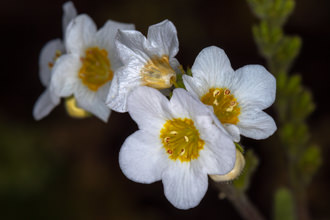 ---
Fern-Leaf Phacelia - Originally featured: March 2013
Last modified: May 12 2017 16:40:59.
References:
Wildflowers of the Santa Monica Mountains
, by Milt McAuley
Flowering Plants: The Santa Monica Mountains, Coastal and Chaparral Regions of Southern California
, by Nancy Dale
Images
Botanical Terms for Leaves
---