Santa Monica Mountains Trails Council Plants Resource Page
Plant of the Month - Prickly Popcorn Flower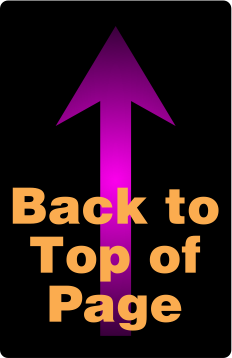 Plant Description
| | |
| --- | --- |
| Common Name(s): | Prickly Popcorn Flower |
| Scientific Name: | Cryptantha muricata |
| Family: | Boraginaceae (Borage) |
| Plant Type: | Annual |
| Size: | up to 36 inches |
| Habitat: | open areas on rocky slopes |
| Blooms: | January to June |
| Fire Response: | Fire Follower |
Prickly Popcorn Flower is an erect branching annual up to 3 feet tall. A field full of this plant in bloom can resemble a dusting of snow.
Small white popcorn-looking flowers form clusters at the ends of main branches. They have 5 petals and yellow centers. Blooming occurs from March through June. Leaves are linear and alternate, upt to 2 inches long. Stems are stout and contain many branches. The plant's foliage is covered with short bristles.
The genus name Cryptantha means "hidden flower", a carryover from another species in the genus whose flowers self-fertilized. The species name muricata means "small spines". There are several other species of Cryptanthas or Popcorn Flowers in the Santa Monica Mountains.
Contributed by Liz Baumann
Other Featured Plants in the Boraginaceae (Borage) Family: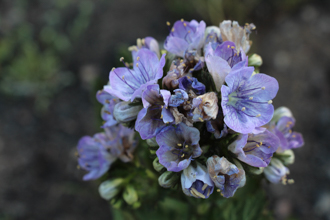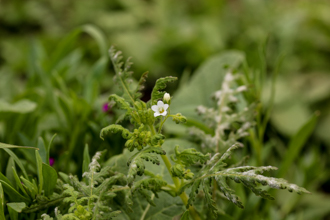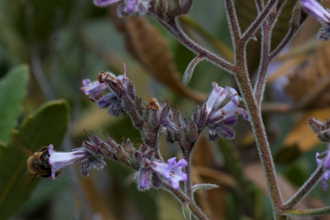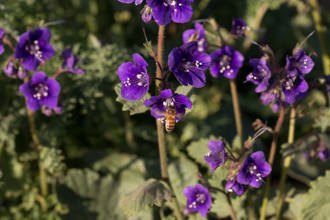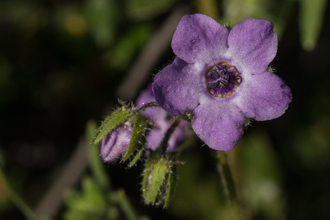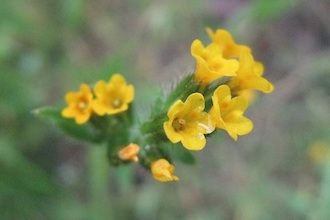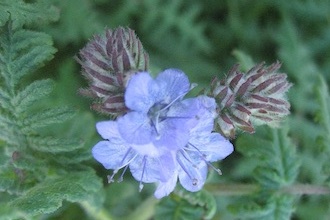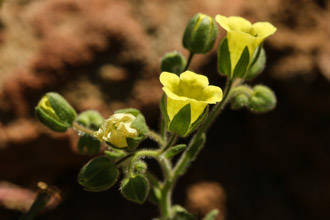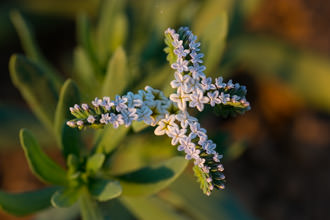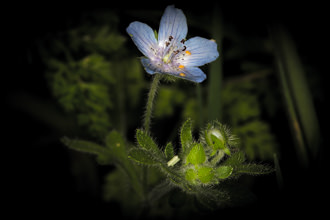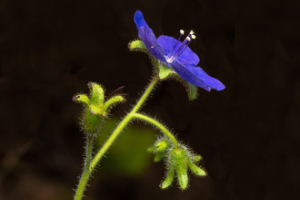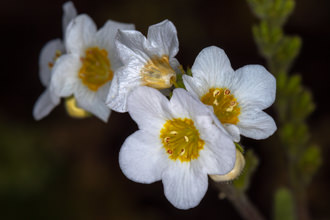 ---
Prickly Popcorn Flower - Originally featured: March 2012
Last modified: May 12 2017 16:41:10.
References:
Wildflowers of the Santa Monica Mountains
, by Milt McAuley
Flowering Plants: The Santa Monica Mountains, Coastal and Chaparral Regions of Southern California
, by Nancy Dale
Images
Botanical Terms for Leaves
---