Santa Monica Mountains Trails Council Plants Resource Page
Plant of the Month - Wild Rose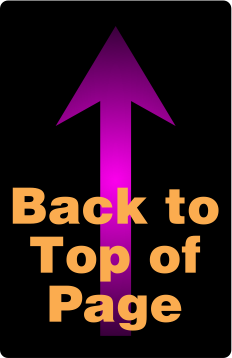 Plant Description
| | |
| --- | --- |
| Common Name(s): | Wild Rose |
| Scientific Name: | Rosa californica |
| Family: | Rosaceae (Rose) |
| Plant Type: | Shrub |
| Size: | up to 10 feet |
| Habitat: | moist places in many plant communities |
| Blooms: | March to September |
| Fire Response: | Stump Sprout or Seed |
Wild Rose is an evergreen branching thorny bush with cheery pink flowers that most commonly bloom in summer months May through August, but can be found blooming other times if conditions are favorable.
The pink flowers have 5 petals, 5 sepals and are up to 2 inches in diameter with yellowish white centers. They have a mild perfumey fragrance. Rose hips appear after flowering. These plump deep red fruits are up to an inch in diameter. The compound leaves consist of 5 to 7 oval leaflets each up to 1 1/2 inches long with sawtoothed edges. Stems and limbs are branching. As with most roses, thorns adorn the limbs of the plant.
The fruit or rose hip is high in vitamin C and can be imbibed as tea or made into jam. Native Americans and early settlers used the roots for various medicinal purposes.
Contributed by Liz Baumann
Other Featured Plants in the Rosaceae (Rose) Family: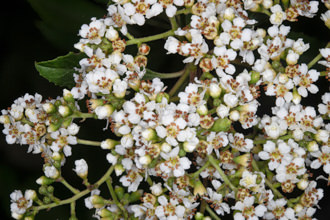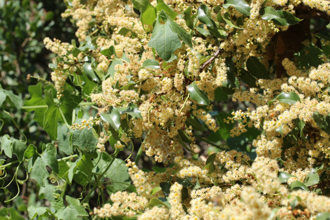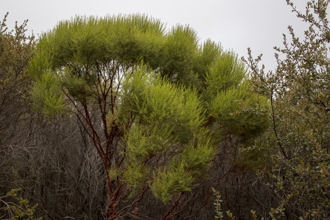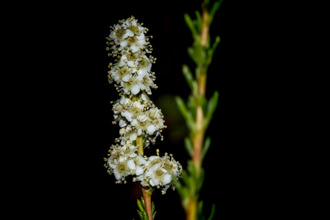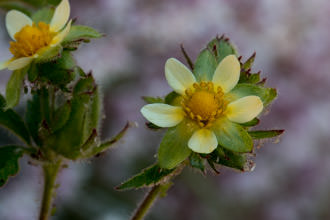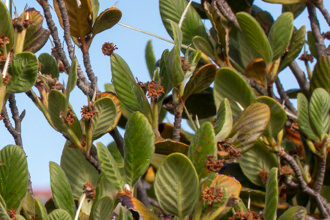 ---
Wild Rose - Originally featured: August 2012
Last modified: May 12 2017 16:41:14.
References:
Wildflowers of the Santa Monica Mountains
, by Milt McAuley
Flowering Plants: The Santa Monica Mountains, Coastal and Chaparral Regions of Southern California
, by Nancy Dale
Images
Botanical Terms for Leaves
---