Plant Description
| | |
| --- | --- |
| Common Name(s): | Willow Herb Clarkia |
| Scientific Name: | Clarkia epilobioides |
| Family: | Onagraceae (Evening Primrose) |
| Plant Type: | Annual |
| Size: | up to 20 inches |
| Habitat: | Oak Woodland |
| Blooms: | April to May |
| Fire Response: | Germinate from Seed |
<!—Willow Herb Clarkia 2016 November 03—>
Willow-herb Clarkia (Clarkia epilobioides), is an annual herb that is native to California and is a species of flowering plant in the evening primrose family. The Santa Monica Moutains have several varieties of Clarkia plants: Elegant Clarkia, Farewell-to-Spring,Purple Speckled and Large Godetia.
Willow-Herb Clarkia can be found in the following plant communities: coastal sage scrub, oak woodland, chaparral and desert in generally shady places below 2,500'.
---
A slender, erect stem one to two feet in height produces some tiny white flowers with four petals. If you look closely you will find eight stamens and a white to cream-colored stigma shaped like a plus. Each nodding bud has four red sepals that remain fused together or in pairs as the petals emerge during blooming. The petals are one half to one centimeter long, oval in shape, solid white or cream in color, often fading pink as they age.
---
Name Origin found on Calfora.net a wonderful site for native plant information as well.
Name Origin:Clar'kia: named for William Clark (1770-1838) who with Captain Meriwether Lewis made the first transcontinental expedition from1804 to 1806. Epilo'bium: from 2 Greek words epi, "upon," and lobos, "a pod or capsule," as the flower and capsule appear together, the corolla being borne on the end of the ovary
---
Other Featured Plants in the Onagraceae (Evening Primrose) Family: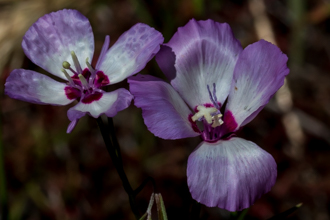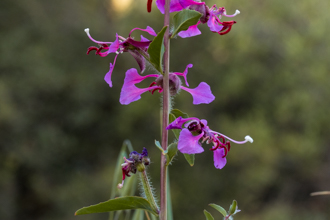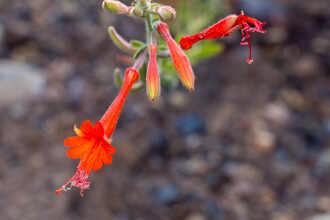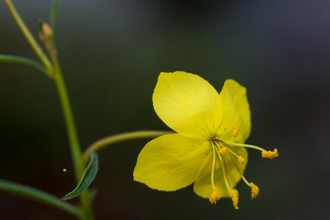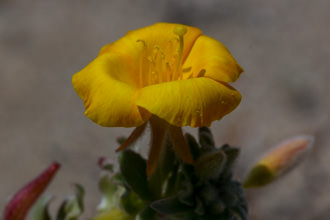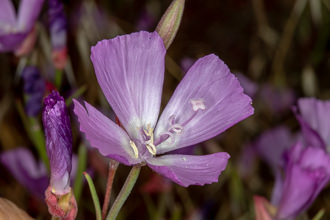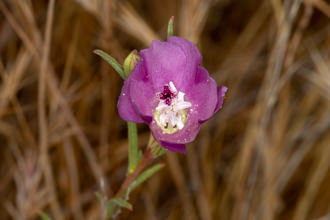 ---
Willow Herb Clarkia - Originally featured: September 2017
Last modified: March 31 2017 21:27:09.
References:
Wildflowers of the Santa Monica Mountains
, by Milt McAuley
Flowering Plants: The Santa Monica Mountains, Coastal and Chaparral Regions of Southern California
, by Nancy Dale
Images
Botanical Terms for Leaves