Las Virgenes Trail Extension
By Don Wallace, member of SMMTC
---
Friends and Neighbors:
I have wonderful news about the Las Virgenes Trail. The last link without an official trail easement has just been unanimously approved (funded) by the Los Angeles County Board of Supervisors at its meeting on Tuesday, March 8, 2011. The segment of the Las Virgenes trail under the Agoura Road Bridge and the 101 Freeway bridge over Las Virgenes Creek received a $300,000 appropriation out of the 1992 and 1996 bond issues to construct that trail segment under the bridges.
I was very honored that Zev Yaroslavsky named me in his motion and the Board adopted the "Don Wallace Trail Project" recognizing my long term work on this issue. This honor must be shared with ETI, Corral 36 who appointed me as their Legislative Director which gave me organisational clout as I lobbied the various government agencies for this important issue. This is a wonderful victory for the public agencies who have long sought a connection through this bottleneck and have listed this segment in their Trails Plans. The Santa Monica Mountains National Recreation Area, the California State Parks and Recreation Department, the Santa Monica Mountains Conservancy and the Santa Monica Mountains Trails Council have all advocated for this connection. I was simply the agitator who kept the issue alive. I cannot adequately express my appreciation for all the agency employees who listened to me and supported my dream about a safe route along the Las Virgenes Trail including this segment under the bridges. This action was taken at the urging of and on a motion by our own Third District Supervisor Zev Yaroslavsky. I am eternally grateful that Zev and his wonderful staff took this project so seriously and devised such an effective plan to fund the project.
There is a long way to go before we will be able to hike and ride under the bridges but at least we now have the money to construct the Trail through this most difficult segment. Completion of this part of the Las Virgenes Trail will then allow recreational users to hike/ride from the beach to China Flat in the Simi Hills. This will become the first cross mountain trail to connect to the trail systems in the City of Malibu and the Rancho Simi Parks and Recreation District. This segment will also complete a major component of the Rim-of-the-Valley Trail if that proposal becomes a reality. Happy Trails, friends!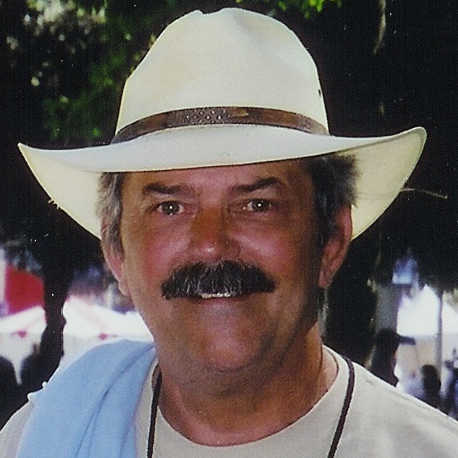 - Don Wallace