Have a Google Gmail account and use Google Calendar? Now you can display our calendars with yours by clicking on

at the bottom-right of the calendar.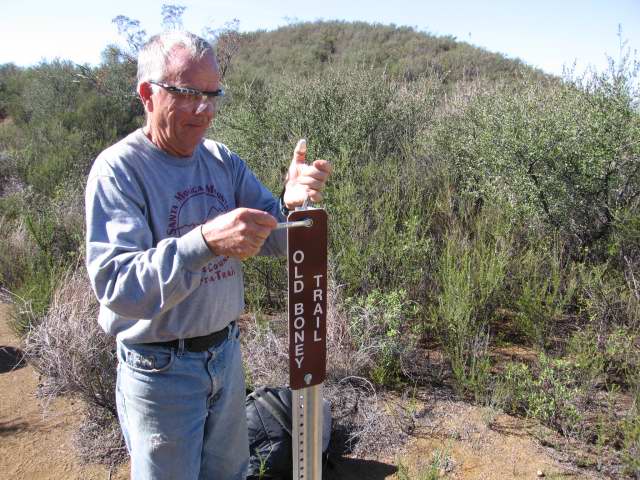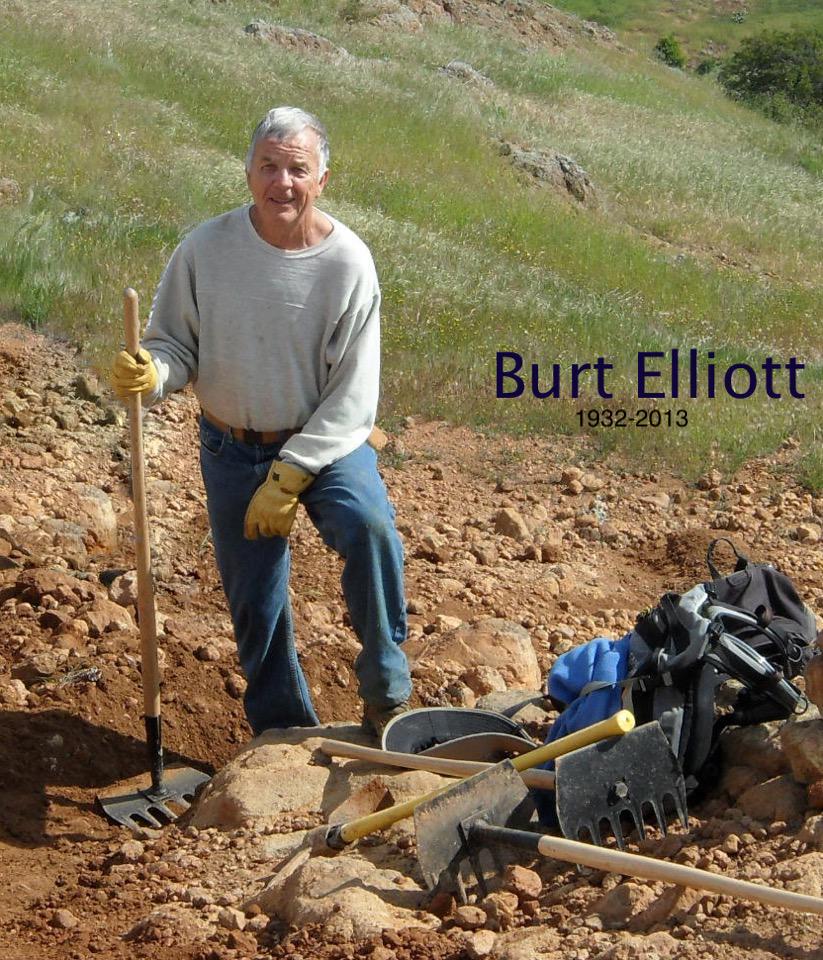 In the Google Calendar you can print your own PDF by selecting Agenda and then the print icon. Select date range and level of information. Please be aware that the PDF offered on this page is not always updated in the event of venue changes, so
ALWAYS be sure to contact the leader
and/or verify the time and place on the Google Calendar.

November 1 2014-March 31 2014 PDF (Preliminary)
View Previous Years' Schedules
Primarily of interest for our crewleaders. Note: changes in prior schedules are not always reflected in the PDFs.
To view, click play button below,
JOIN US for four maintenance outings and you will receive an SMMTC T-shirt! Eight outings and you'll receive Milt McAuley's book Hiking Trails of the Santa Monica Mountains!
Channel Islands Trail Maintenance
Each year we coordinate with Channel Island NPS to arrange some trail work trips to the islands, usually Santa Cruz Island. Some prior trail work experience is desired. If you are interested in learning more about these trips please contact Jerry Mitcham directly at (818) 406-1269.
Special Projects
Other volunteer projects, unscheduled at this time, may be conducted in the Santa Monica Mountains NRA and Channel Islands National Park. Special projects might be arranged for school or corporate groups interested in performing trail maintenance or other volunteering efforts as public service projects. If you are interested in arranging a special project, please contact Jerry Mitcham (818) 406-1269 or email us at mail@smmtc.org.
Here are some of the most important things to remember when preparing for and participating in trail work events with the Santa Monica Mountains Trails Council. Download these guidelines as a PDF.
---
Make the Commitment to Join Us
Please contact the leader before the event to ensure enough tools are on hand and to the confirm meeting time and place If we know you are coming, then we can contact you should our plans change on account of changes beyond our control. We have had to cancel or change location on account of rain or fire danger.
Contact us: Leave a message @ 818-222-4531, or e-mail us at mail@smmtc.org. If you can't reach the leader call Dave Edwards 805-985-3728 cell 805-279-3029.
Meeting places and times vary as noted on the schedule below, and are subject to change, make sure when you call that you confirm the meeting time and place. We plan to end work at 2 pm at the trailhead, please tell the leader when you call if you need to leave earlier. Keep in mind we often car pool, shuttle or hike to the actual work site; leaving early is not always feasible.
What to Bring & Wear
Enthusiasm, lots of it!
Work boots, preferably those with hard toes. In practice, many volunteers wear ordinary hiking shoes or good running shoes.
Sandals, flip flops and street shoes are unacceptable.
Work gloves, we have a few spares in case you forget or do not have them.
Sun screen, hat, long sleeves and long pants. Long is to protect from the sun and the many thorn-laden plants and trees you will encounter.
Clothing appropriate to weather conditions (rain, cold, layers for changing temperatures).
Plenty of water and some lunch. When it is hot you may need to drink one quart of water per hour..
Children or Dogs?
Leave pets at home.
A parent or legal guardian must accompany any volunteer under the age of 18. If you are part of an organized group such as Boy Scouts, the organizations adult leader must accompany them. Their organization assumes the liability and therefore is the adult supervisor to sign for the group. These are State Parks requirements.
Be Mindful of Your Surroundings and Your Self
We will stop working if it gets too hot. Heat exhaustion and heat stroke are very serious threats when doing manual labor in warm weather.
Pace yourself. If you do not regularly engage in manual labor, trail work can tire you out fast.
When lifting, bend your knees and lift using the power of your legs.
Be wary of thorn—laden plants — they are prepared to strike when you least expect it (as when you become very focused on your work).
Poison Oak is often found on our trails. We will do our best to alert you to the presence of Poison Oak.
Steep slopes sometimes do not offer secure footing and rocks can be easily dislodged. Avoid working below others on a steep slope.
Watch out for snakes. Be cautious around undercut rocks, fallen trees and deep shady bushes.
Rattlesnakes are normally not a problem because they prefer to avoid you even more than you want to avoid them.
Interesting creatures that live below the surface are often uncovered while digging and moving rocks. Be sure to wear gloves, then tip the rock and look underneath before lifting.
Handling Tools
Carry only one tool in each hand at your side — never over your shoulder. Sharp and heavier tools should be carried on your downhill side.
Keep about six feet distance between you and others when carrying tools to a work site.
Store tools not in use on the uphill side, off of the trail. Make sure that tools and packs are placed in a stable, horizontal location.
Working Around Others
Keep a generous distance between yourself and your co-workers.
Call out "coming through" as you approach others who are engaged in work so they may stop and allow you to safely pass.
Tools You Might Use
Pulaski: used for grubbing and chopping, especially in building or fixing tread.
Shovel: scraping and digging, often for tread work.
Grub hoe: grubbing and pounding; useful for creating tread or drainage.
McLeod: raking, scraping, grubbing or tamping new trail.
Corona saw: for cutting small branches and trees.
Loppers: for cutting out stems, roots and very small branches.
Rock bar: for prying heavy rocks out of the ground.
Pick-Mattock: for picking, prying or digging tread, rocks and roots.