~~ Meet the Backbone Trek Volunteers ~~
We'd like to acknowledge and thank our volunteers for their tireless efforts in making the Backbone Trek an enjoyable and memorable experience.
John Kross- Hike Coordinator/Hike Leader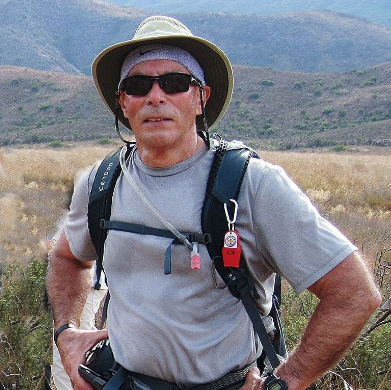 Since retiring, the Trails Council is the primary beneficiary of the boundless energy John shows for life. John is a Crew leader who leads dozens of events during the year, and regularly racks up three hundred hours of service! John has also volunteered with NPS and manages COSCA's adopt-a-trail program. When it is time to run the gas powered brush trimmer or gas powered pole saws, John is the one who steps up without prompting. Hobbies: Hiking, backpacking, camping and geocaching. John has since added Certified Sierra Club Hike Leader to his palmarès.


Jerry Mitcham - Hike Leader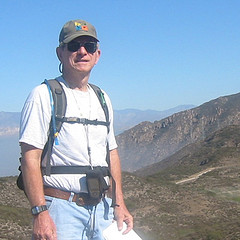 Jerry has been a member of the SMMTC board of directors since 2005. He has resided in Thousand Oaks since 1998. Jerry retired from the U.S. Navy after twenty years of service in 1979. He was then employed as a systems engineer for Litton Data Systems and Northrop Grumman Corporation for twenty-four years, retiring in 2004. He enjoys hiking, backpacking, camping and an occasional bike ride. He especially enjoys geocaching. Jerry is very active in the SMMTC trail maintenance program, participating in most of the weekly volunteer projects. He is a two-time recipient of the SMMTC Hank Grateful award for noteworthy volunteer service. He organizes and participates in the multi-day trail maintenance projects SMMTC conducts on Santa Cruz Island in Channel Islands National Park each year. Confident, Organized and low key describe Jerry. The process of organizing this trek begins in the Fall. From acquiring camping permits to recruiting volunteers as well as keeping track of the thousand or so small but necessary details, Jerry has the knack for making it look easy.
Diana Savage - On-site Coordinator, Hike Sweep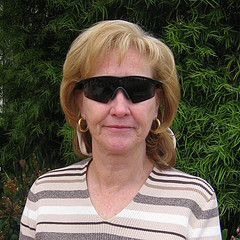 Last May's Backbone Trek, a seven-day, 65-mile hike run by SMMTC since 2001, was Diana Savages fifteenth time serving as the glue that holds the group hold together, as the former teacher describes her role. Diana is quick to give credit to the Treks master planner and event coordinator Jerry Mitcham for the big-picture, long-term logistics. The reason this walk happens is Jerry, says Diana. I just make sure everyone does what they're supposed to do. Diane's role as the BBTs camp coordinator involves planning all the breakfasts and lunches and wrangling the volunteer cooks for hot dinners, which is a big effort for an event that draws about 25 participants, plus three leaders and five or so support crew. Every day the coffee is ready at 6:00 a.m. exactly, Diana says proudly. Im really only one small part, but its an important part. Thats a fact no hungry hiker would dispute. In addition to her military precision in managing the unloading and loading of the portable kitchen and all the hikers gear (10 to 15 minutes! says Diana) in the support vehicle that travels from campsite to campsite, she also makes sure everyone knows what were doing. We have a plan and we follow that plan. And she acts as the hikes sweeper, following the hikers each day and keeping track of their contact information, in case anything goes wrong. Diana has some impressive hiking credentials in her history: In 2003 she completed the entire Coastwalk, a 1,200-mile trek down the Golden States coastline, with her husband Mel. A small group of us walked from the California-Oregon state line to Mexico, she recalls. Starting in the month of June, it took them 110 days to finish. Prior to Coastwalk, Diana had met the legendary Milt McAuley. From Milt, she observed the importance of good planning and organization. Milt McAuley, the former SMMTC director who was instrumental in the creation of the Backbone Trail was part of the event. That led to her participation in the inaugural Backbone Trek in 2000. Diana got into hiking initially because her mother had a heart attack at age 60 and it prompted her to ask her doctor what she could do to ensure her own hearts health. The doctor advised her to walk regularly. Both my sister and I started walking that day, she recalls. And I never stopped.
Carlyn Taggart - Meal Planner and More!

Veteran support staff for the BBTrek who has probably organized more volunteer meals than one could imagine! Able to juggle multiple variables (dietary restrictions, ingredients and staff availability) in her mind while cheerfully lending an ear as you recount the travails of your day. It is said that an army travels on its stomach - Carlyn's focus and strategies in this essential part of every day will set you on the path to succeed on this trek across the Santa Monica Mountains.



Dave Edwards - Hike Leader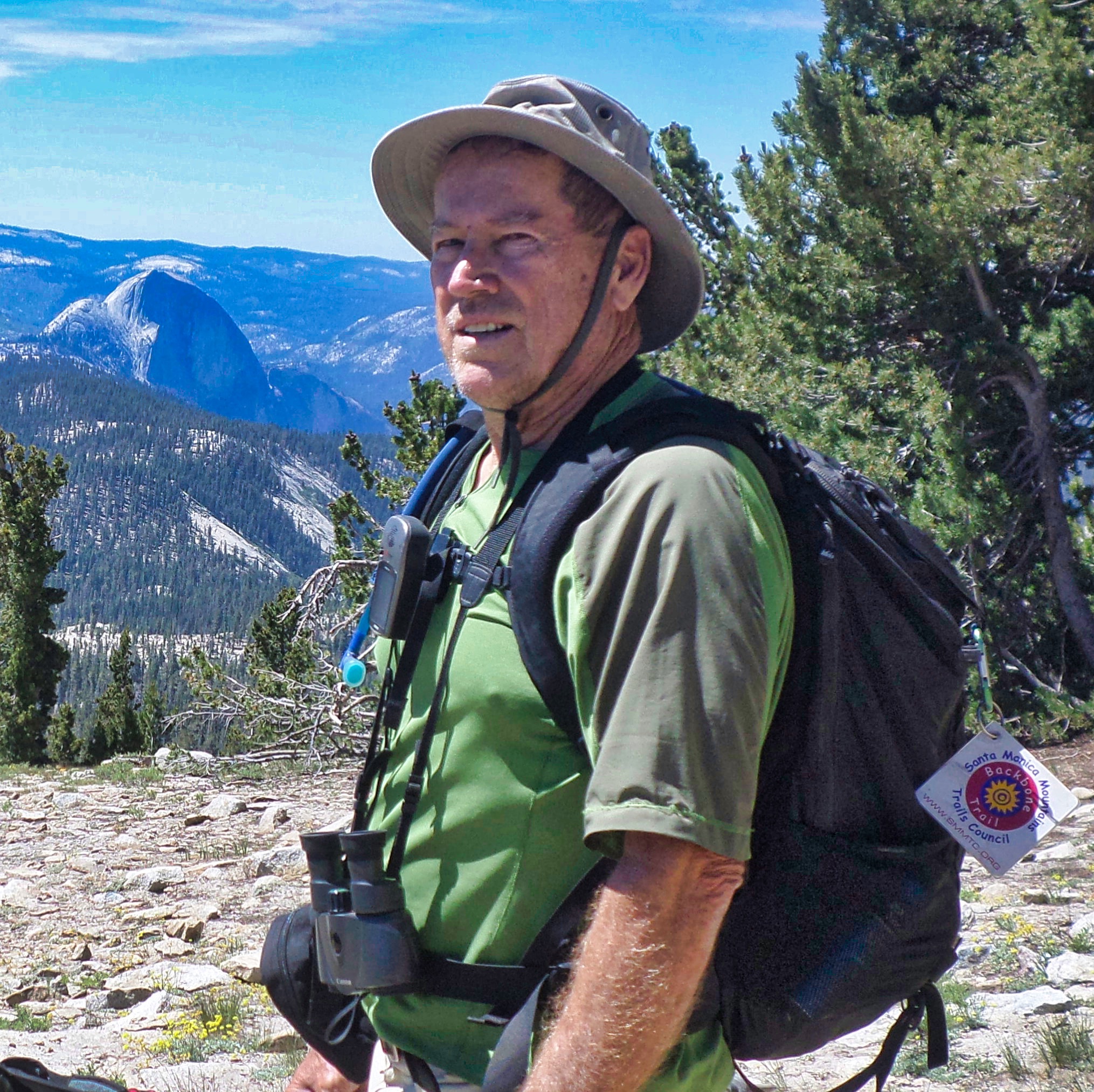 Dave has resided in Oxnard since 1971. He retired from the federal government in 2001, having worked at the Navy base in Port Hueneme, CA. He is very active in the SMMTC trail maintenance program in the Santa Monica Mountains and on Santa Cruz Island for the National Park Service. Actually, Dave is quite modest but he puts in close to 400 hours a year maintaining trails! Dave is a board member of Channel Islands Restoration, which restores habitat in sensitive and unique natural areas on the Channel Islands and adjacent mainland He enjoys backpacking in the Sierras and the local Sespe Wilderness. While you are hiking the BBT with us, Dave is a good source of information for the names of Native plants you will come across.


Barry Dydyk - Hike Leader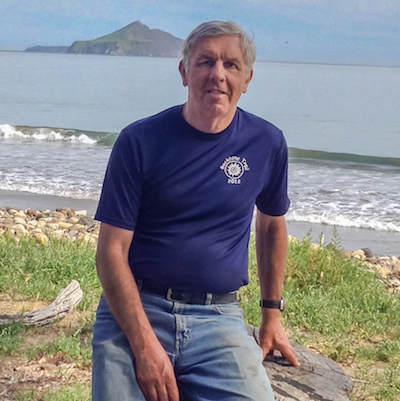 Retired Systems Engineer from Northrup Grumman. Active in the SMMTC trail maintenance program as a Crew Leader. Barry logs close to 300 hours per year building and maintaining trails in the local mountains. Two years as hiker leader/sweep for the NPS Backbone Trail series. Active with the Boy Scouts of America as an Assistant Scoutmaster. Hobbies: Hiking, backpacking, camping and geocaching.




Barb Thomas - Equipment coordinator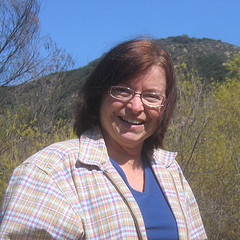 Barb is a member of the SMMTC and has served on the Board since 2005. She attributes her love of the outdoors to being born in Germany where her first outdoor sights were of the Alps. Barb has been active in trail riding since childhood, sneaking off into the jungle of Panama alone on her pony, exploring trails in Virginia, Maryland, New Jersey, California and Nevada. She participated in endurance rides, with distances up to 100 miles in 24 hours, served on the board of directors for the Old Dominion Rides and managed the Malibu Endurance Ride for several years. In addition to her love of horses, Barb is an avid hiker and has backpacked sections of the Appalachian Trail, Northville-Lake Placid trail, and many others on the east coast, as well as hiking and riding on many of our Southern California trails.