Each year the Santa Monica Mountains Trails Council honors one volunteer with the Hank Grateful award. An award for the volunteer who has worked tirelessly for the benefit of other trail users and thus honoring the exceptional devotion to trails that Mr. Grateful exhibited during his life.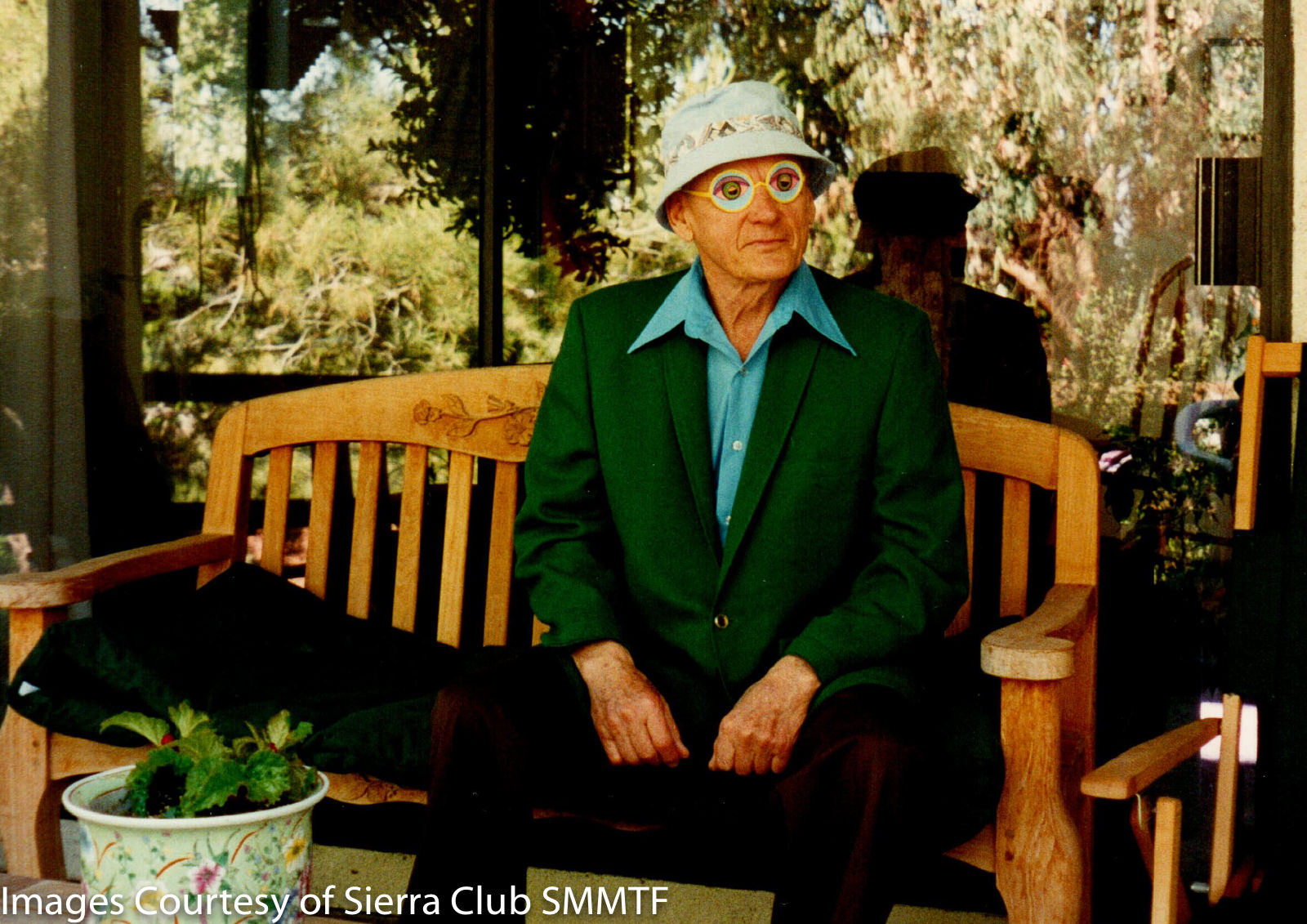 Hank dressed for the Sierra Club crew's end of year party
Look through these images (Courtesy of the Santa Monica Mountains Task Force of the Sierra Club) and you can see why working on a trail is as good for you as it is for the trail. Working together for a common cause, crew leaders provide direction, praise and share insights on problem solving. The best crew leaders have some level of charisma that attracts and nurtures future crew leaders. Shown in these images is a man who relished his role as "trail worker". The smiling faces, the cooler of cold drinks and that look of satisfaction upon completion of efforts. Eventually we all reach the end of the trail, Hank left behind a high bar for quality of work, a lasting work ethic and inspiration for a new generation of crew leaders.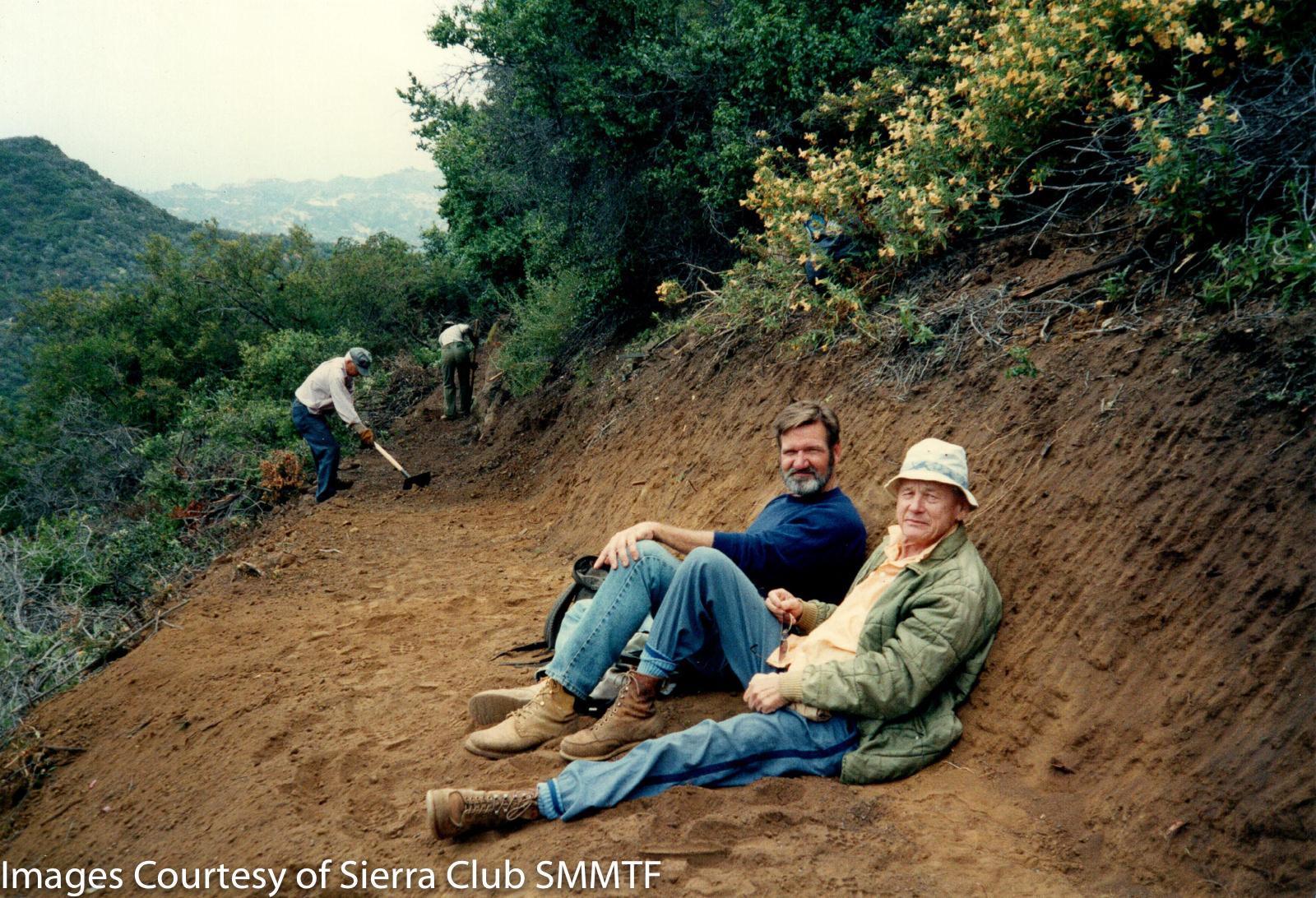 Stokes Ridge - with Russ Marshall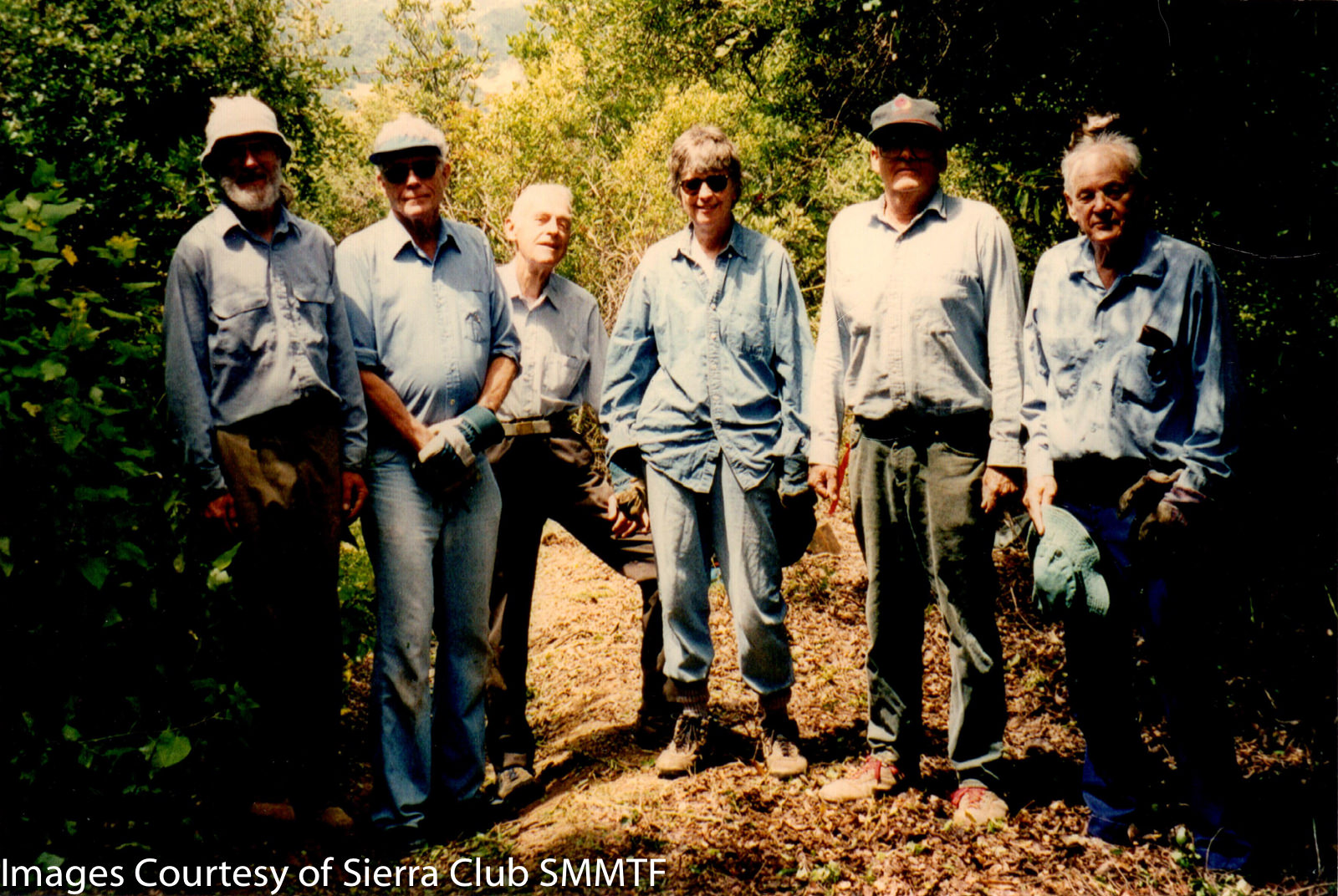 Dead Horse Trail - 1998 - "The Blue Shirt Crew" with Noel Bell, Paul Kenworthy, Malcolm Abzug, Ron & Mary Ann Webster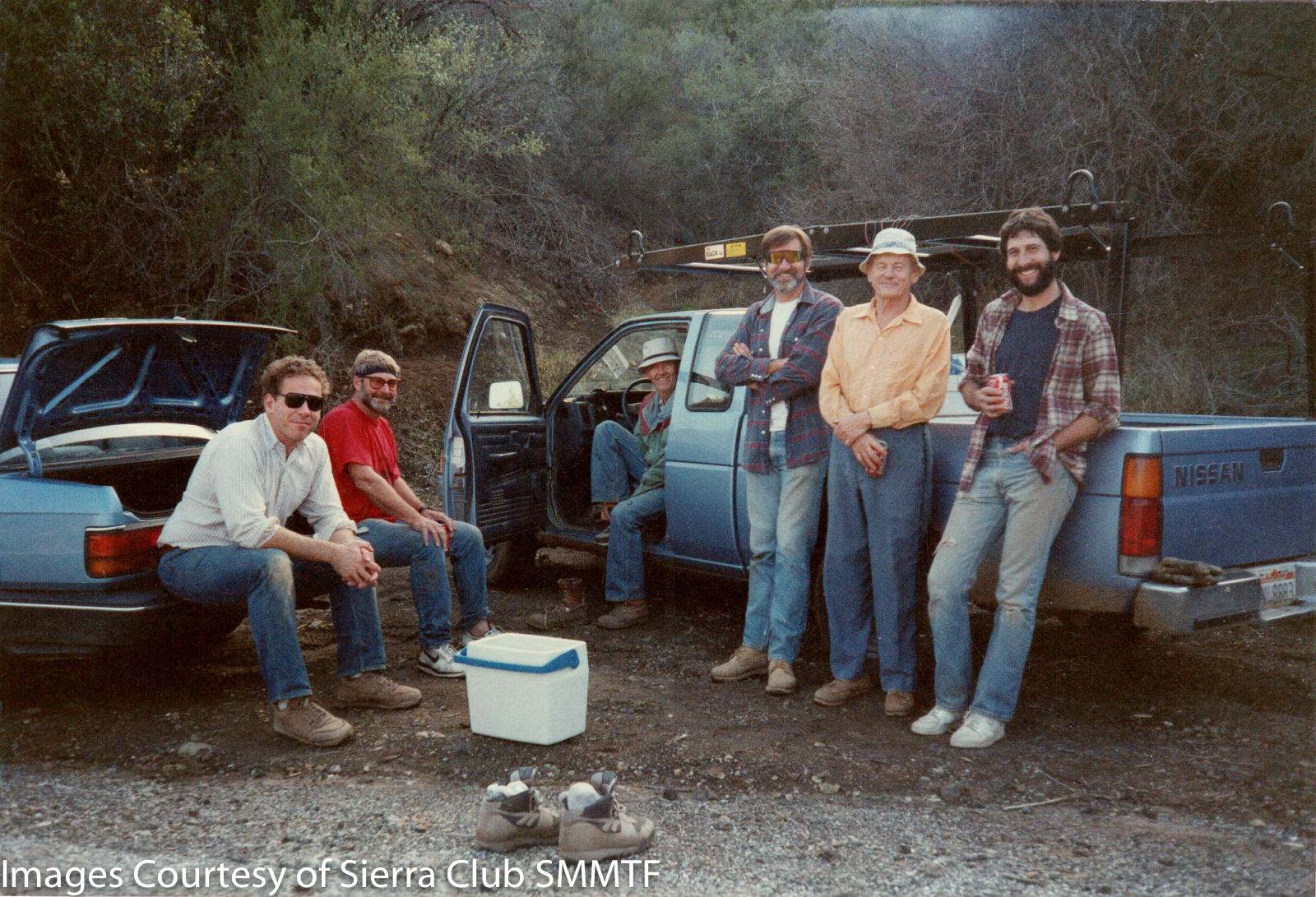 Stokes Ridge - Jan 1992 - with the Sierra Club crew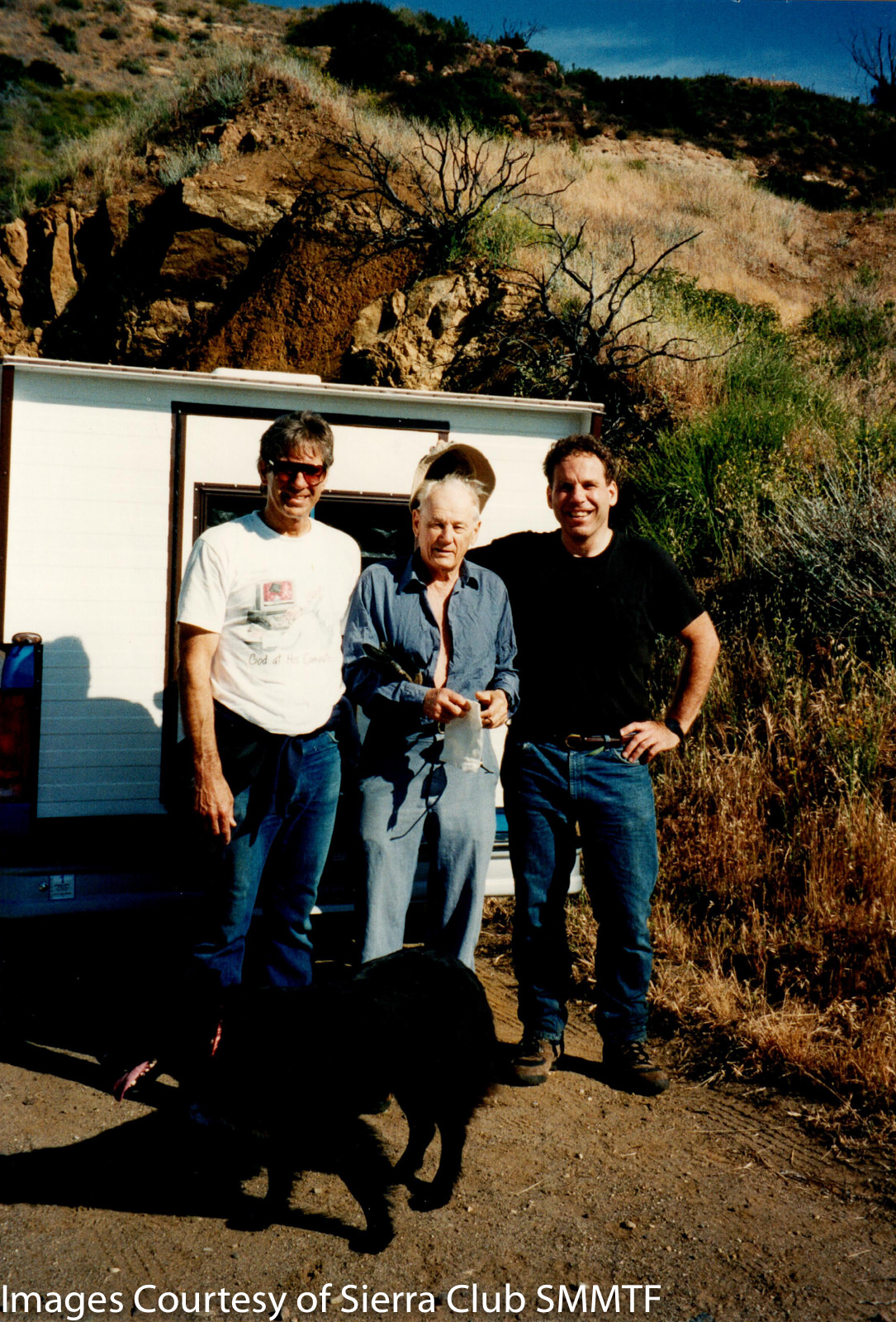 Top of Hondo Canyon - May 1996 - with Mark Simril, and Mark's brother & his dog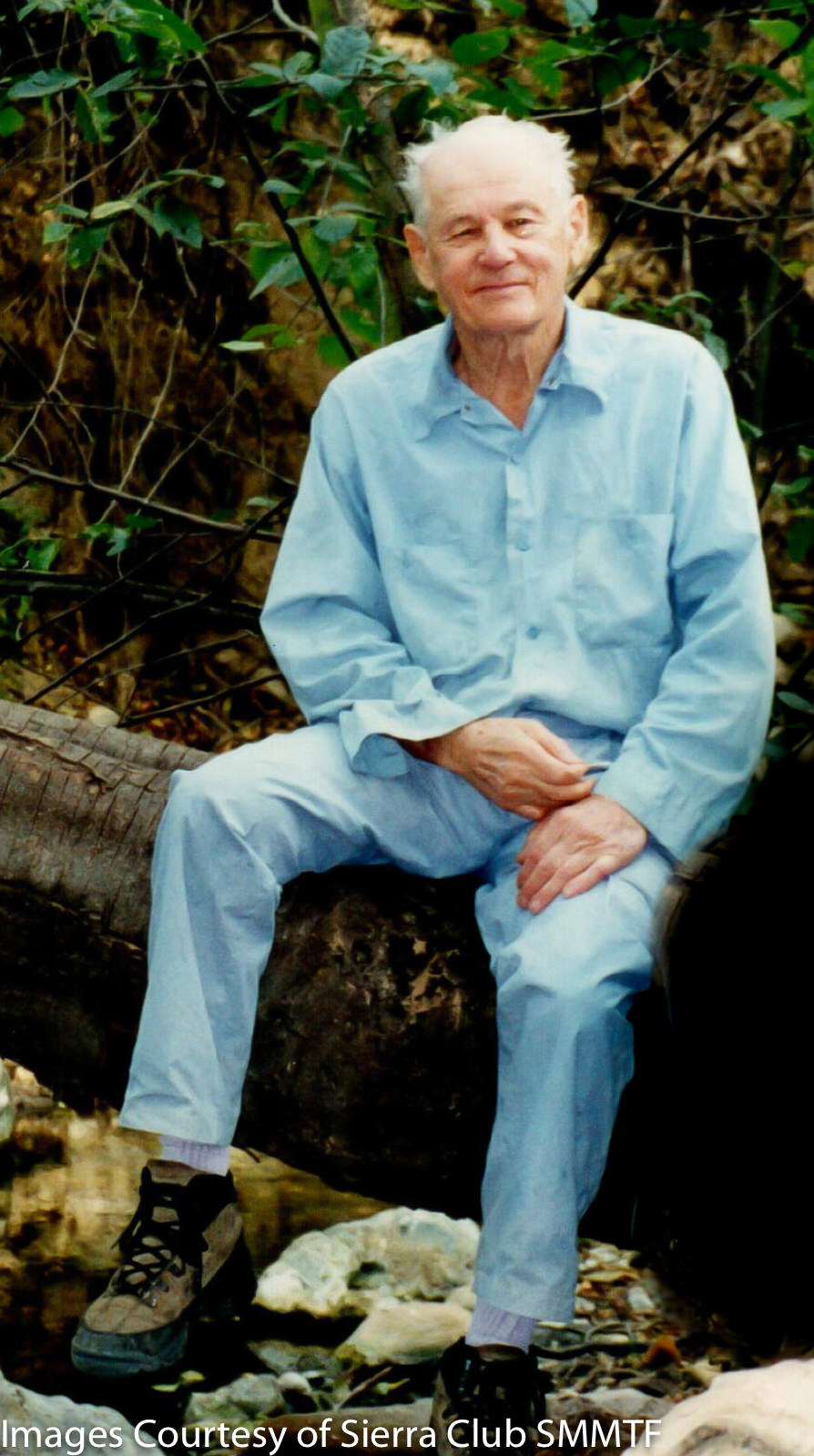 TRW Trail in Lower Solstice Canyon - October 1998
Below is Hank's obituary which appeared in the Palisades Post in August 2001.
Obituary: Henry Grateful, 81, Longtime Outdoorsman and Trail Builder
By Malcolm Abzug, August 2001
Henry "Hank" Grateful, 81, died in his Santa Monica home on July 14. Grateful was one of the best-known builders of hiking trails in the Santa Monica Mountains, working as a long-time member of the Sierra Club's Santa Monica Mountains Task Force. Among his many accomplishments, he seemed to be proudest of his trail work. His telephone answering message started with "Hello, this is trail builder."
Grateful was active in the mountains until a month before the end. He had adopted the Los Liones Canyon Trail in Pacific Palisades, clearing brush and correcting erosion problems at least twice a week, all year round. Hikers who use that trail remember and miss him. He was an outdoorsman all of his life, as a hunter, fisherman, camper and scuba diver. Temescal Canyon Association awarded him a life membership in recognition of his contributions to the environment.
A combat infantryman in World War II, Grateful served in the difficult Italian campaign. His record shows engagement in seven battles, starting in Sicily and ending in the Po Valley campaign. After the war he became a high-level electronics technician at Motorola, in Phoenix. In recent years, Grateful was a volunteer at a Santa Monica senior citizen's center.
"Grateful" was the unusual last name adopted by Henry's father on emigration to the United States from Poland, in gratitude to his newly adopted country. Henry was born in Medina, New York, and is survived by a brother and sister.
A memorial service was held by the Sierra Club and the Santa Monica Mountains Trails Council near the trailhead of Hank Grateful's beloved Los Liones Canyon Trail.